Health Doesn't Have To Be Hard.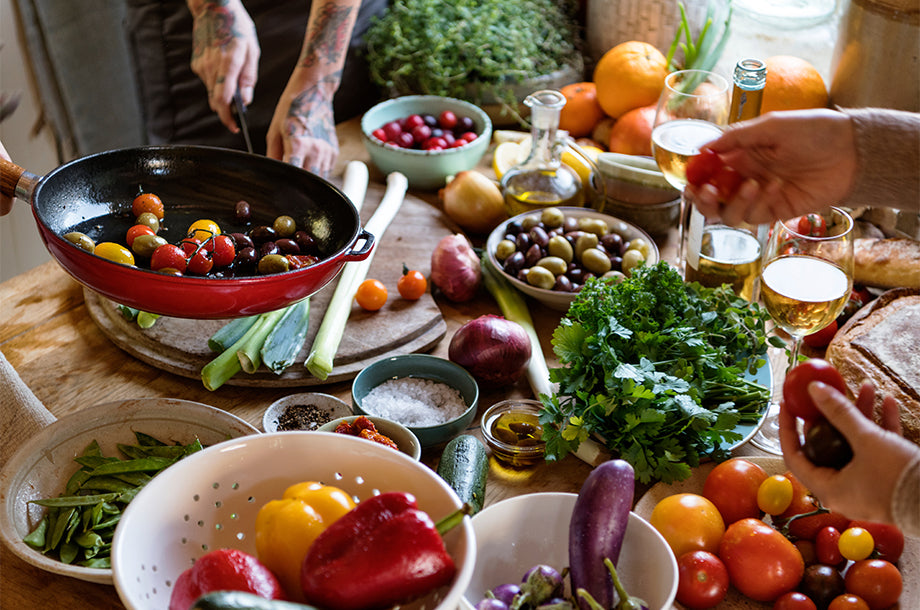 Health Doesn't Have To Be Hard.
F "no bad days"
In the last five years, the conversation around health and wellness has gotten a much-needed 'facelift.' We're finally talking about how a healthy body isn't tied to a particular number on the scale. We're finally talking about how our mental health is complicated and deeply personal. The narrative has shifted, if only slightly, to a more well-rounded perspective that isn't full of before and after pictures and 'no bad days' bull.
Taking steps to improve your mental health and physical wellness is hard enough as is. Often we head into a new habit with the best intentions. "I'll be less tired and sluggish if I eat like an angel for the next eight weeks" "If I wake up early every day and meditate for 20 minutes, maybe I won't feel so stressed out about life." Those goals are valid, and honestly, accomplishing them does have a positive impact on our brain and body—but they also require us to change our behavior in ways that aren't always conducive to what we're going through, like IDK...a global pandemic? Now more than ever, in a world that feels increasingly hard to predict, it's essential for us to adopt healthy habits that seamlessly fit our routine and provide joy. 
"Shifting the paradigm"
We started Fx Chocolate because we wanted to contribute to another shift in the self-care conversations. One that addresses the tired misconception that wellness requires doing unpleasant things to make your life more pleasant. It doesn't have to be like that. Fx Chocolate combines the highest quality functional ingredients, with dark chocolate that's naturally sugar-free, keto-friendly, and vegan. Each element works alongside the other to enhance their intended effects. Chocolate is a whole food with natural antioxidant and anti-inflammatory qualities. It's also one of the most effective delivery systems for vitamins and supplements due to naturally occurring healthy fats that help your body metabolize nutrients more effectively and efficiently. Turns out, hating our bodies, hating our routines, hating the very process that is supposed to be helping us is, at its best, counterintuitive, and at its worst, can be detrimental. 
At Fx Chocolate, we know it might take a moment for people to re-wire the belief that health needs to be hard; but, bite by bite, we're taking steps to show the people we care about how sweet it can be to care for yourself.