Healthier Options for Your Halloween Party - Healthy Halloween Treats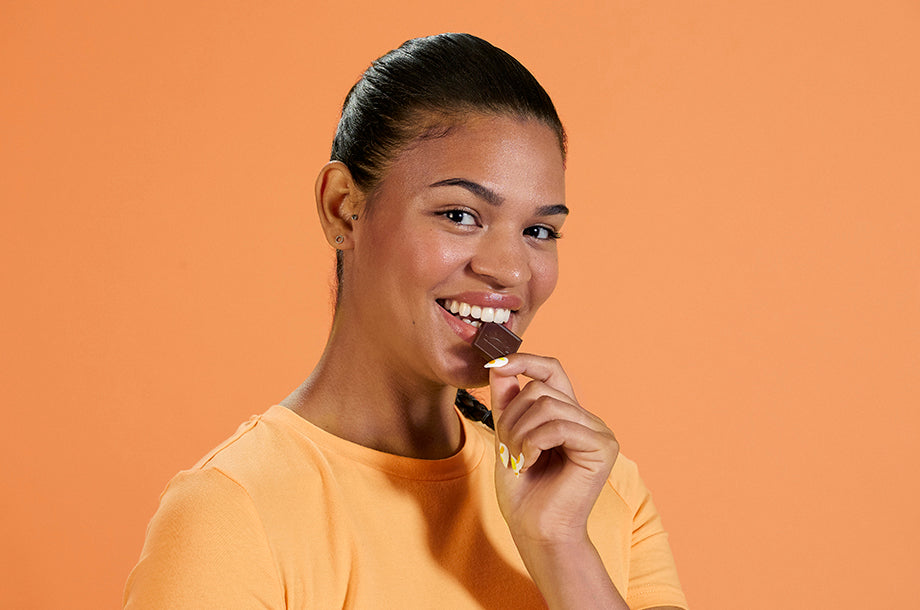 Healthier Options for Your Halloween Party - Healthy Halloween Treats
Candy. Sugar. More candy. More sugar. The cycle continues until you are in a full-on candy coma every October 31st. While nostalgia is easy to fall into, it's not impossible to eat healthy - at least healthier - on a day dedicated to your sweet tooth. To host your Halloween party properly, try swapping out the classic candy for these elevated, healthier Halloween treats that are so good, you'll forget they aren't candy!
No-Bake Protein Cookies

Rather than store bought cookies with crazy, unpronounceable ingredients, try making your own healthier version of your favorite cookie. While making them at home, you can even add a boost of protein with some protein powder, and customize your cookie with healthy fillings like oats, walnuts, dates, and/or nut butter. To save even more time, opt for a no bake cookie. Check out this recipe here for inspiration.
Pumpkin Hummus
Pumpkins can be used in a multitude of ways and dips are one that should not be missed. A party is not complete without chips and dips and pumpkin hummus is a step up for the season. Healthy, creamy, smooth, and full of protein and nutrients,
this pumpkin hummus recipe
is best served with veggies for the healthy Halloween party goer.
Snack-o-Lantern Fruit Cups
What's cuter than a regular Jack-o'-lantern? A mini one that resembles your favorite Halloween tradition of carving pumpkins, but this time you're carving oranges! Oranges specifically have a multitude of benefits like
boosting your immune system
, h
elping your body make collagen, and protecting your cells from damage. Add another boost of vitamins and minerals but stuffing your snack-o-lanterns with even more delicious fruit!
Cheese Monsters

Not all Halloween treats need to be sweet. To balance out the evening of sweets, try something savory like these kid-friendly cheese monsters. Perfectly portion-sized and full of protein and calcium in each bite, these are the kind of monster treats that you'll want to be scared by. 
Chocolate Supplements
Many large company chocolate suppliers don't always have the best ingredients which is why Fx Chocolate is a better option over other candy. Rather than consuming junk, you get bonus points for additional supplements in every bite of chocolate.