New Workouts to Try in the New Year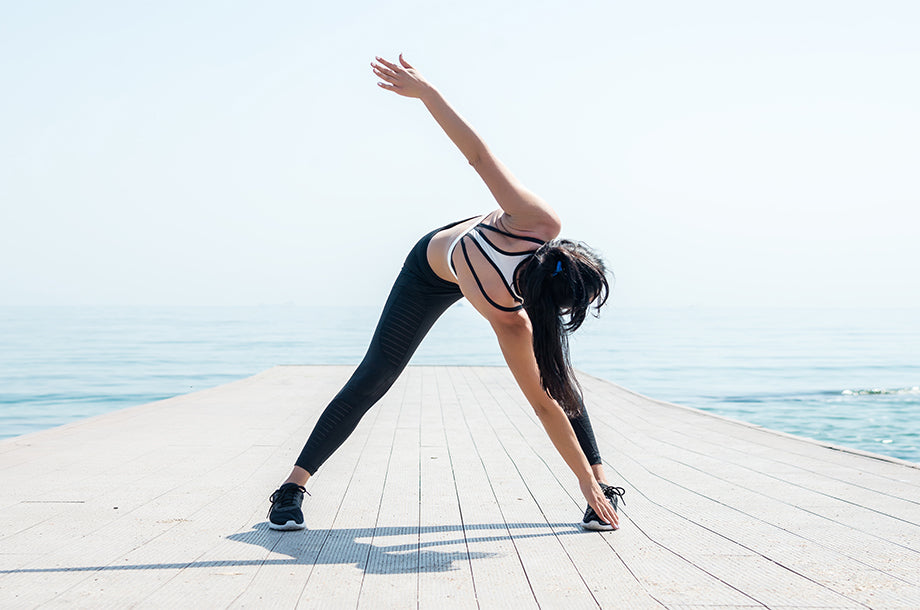 New Workouts to Try in the New Year
It's that time of year again! Time to set goals, plan out the next 12 months, and get motivated. Now is also a great time to try new workouts so you can mix up your routine with something fresh. That way, when January rolls around, you won't be dreading getting back on it for another 365 days. We've compiled some fun new workout ideas for the New Year; here they are:
Hot Yoga
This is one of the fun workouts if you're looking for something new and challenging, and a good sweat. Hot yoga combines traditional yoga poses within a heated room for a unique albeit sweaty experience. It's a great workout for improving flexibility, strength, and balance while healthily elevating your heart rate.
HIIT Workouts
High-intensity interval training (HIIT) is all the rage right now, and for a good reason. It's an incredibly effective way to burn calories and tone up in a short amount of time. HIIT workouts involve alternating between high-intensity exercises for a fast, challenging routine. It is among the best exercises to lose weight.
Pilates
Pilates is another great workout for tightening and toning your body. Pilates focuses on strengthening your core muscles and improving flexibility and balance. It's a slower-paced workout that is perfect if you're looking for something more relaxing. Pilates is also becoming popular with athletes because it improves core strength which can help improve athletic performance.
Beach Fit Workouts
The classic beach workout is sure to be one of your favorites this season. All you need for this fun workout is the sand, sun, and some good tunes! You'll start by playing some sports like soccer or frisbee, then move into strength training exercises like pushups, crunches, and squats. Finish off with some running along the beach for a total body workout.
Spinning Workouts
Spinning combines cycling and endurance training for an effective cardio session that works your entire body. One of our favorite parts about spinning workouts is the upbeat playlists to keep you motivated. Plus, the instructor can help you adjust the workout to your fitness level. Try one of the leading cycling apps like Nordictrac or Peloton for a variety of fun workouts from home. 
TRX Suspension Training
Another great workout for athletes is TRX suspension training. This type of training uses your body weight as resistance to create a challenging and effective workout. It's perfect for all fitness levels and can be modified to fit anyone's needs. It is one of the best workouts to lose weight. 
Yoga
Of course, we couldn't forget good old yoga! Yoga is a great workout for all fitness levels and can be tailored to fit anyone's needs. Yoga is perfect for improving flexibility, strength, and balance while providing a calming and relaxing experience. Yoga is also great for building core strength, which is important for balance and stability.
Boxing
Boxing is another awesome workout that doesn't require any equipment save some gloves. It's a great way to improve coordination, agility, and stamina while also toning your muscles. Plus, it's just so much fun! Sparring with a partner may be necessary depending on what type of boxing you're doing, but otherwise, this is one of the workouts to do at home or outside when the weather is nice.
Battle Rope Training
Battle rope training has been popular in the Marines, Navy Seals, and professional sports teams for years now, but it's recently becoming more mainstream thanks to its incredible benefits. This type of training uses long ropes attached to two posts and works your entire body as you swing the ropes around. It's a great workout for improving strength, power, and endurance.
Trampoline Workouts
Trampoline is one of the fun workouts great for all fitness levels. It's a low impact workout that is perfect for improving balance, coordination, and strength. Plus, it just feels like you're bouncing on a cloud which makes the time fly by.
Dance Class
Who doesn't love a good dance class? This new exercise is perfect for anyone who loves to move their body and have some fun. There are so many different types of dance classes to choose from; you're sure to find one that fits your style. Dance classes are great for improving flexibility, coordination, and stamina. Not to mention, you'll leave the class feeling happy and energized.
One of the most important factors in choosing a workout style is being able to stick with it. The best workouts are ones that are both fun and effective. It keeps you motivated, in shape and even helps you have fun in the process. All of the workouts discussed above will improve your physical fitness and make sure you feel satisfied by using your body for what it was meant to do- move!