Dream
Free Shipping
Sleep is non-negotiable, and if you're like us, then dark chocolate is too. We dare you to find a sleep support supplement chocolate with cleaner, more effective ingredients. Start a new bedtime routine with a dark chocolate supplement powered by melatonin and 5-HTP to promote calming brain activity and the body's ability to fall and stay asleep.*
What on earth is 5-HTP?
5-HTP is an amino acid that helps the body make neurotransmitters and brain chemicals such as melatonin and dopamine.* It also supports the body's serotonin metabolism, our "feel good" hormone that has a big influence on mood, sleep, and appetite.*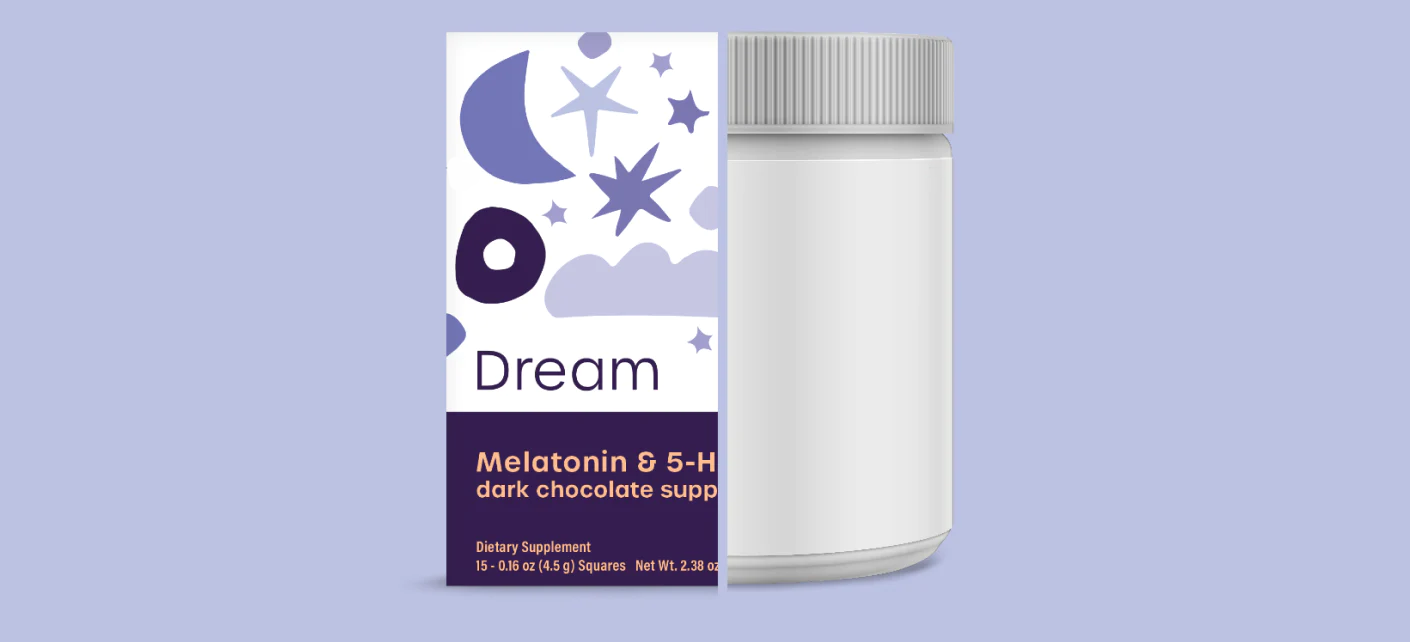 US
No syrups
0g sugar
3mg melatonin - the most clinically studied amount
5-HTP
5 simple ingredients
Vegan
No artificial flavors
No gums
THEM
Glucose syrup
2-3g added sugars
Too much or too little melatonin
No 5-HTP
Can have >10 ingredients
Gelatin
Artificial flavors
Cellulose gum
Buy a 30 day supply!
Promotes rest*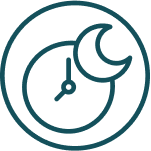 Helps balance your
sleep to wake cycle*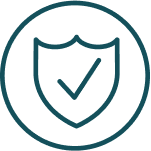 Supports a healthy
immune response*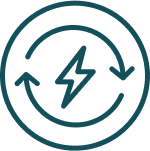 Keto friendly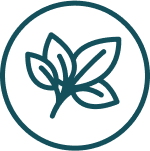 Vegan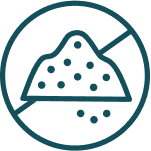 0g sugar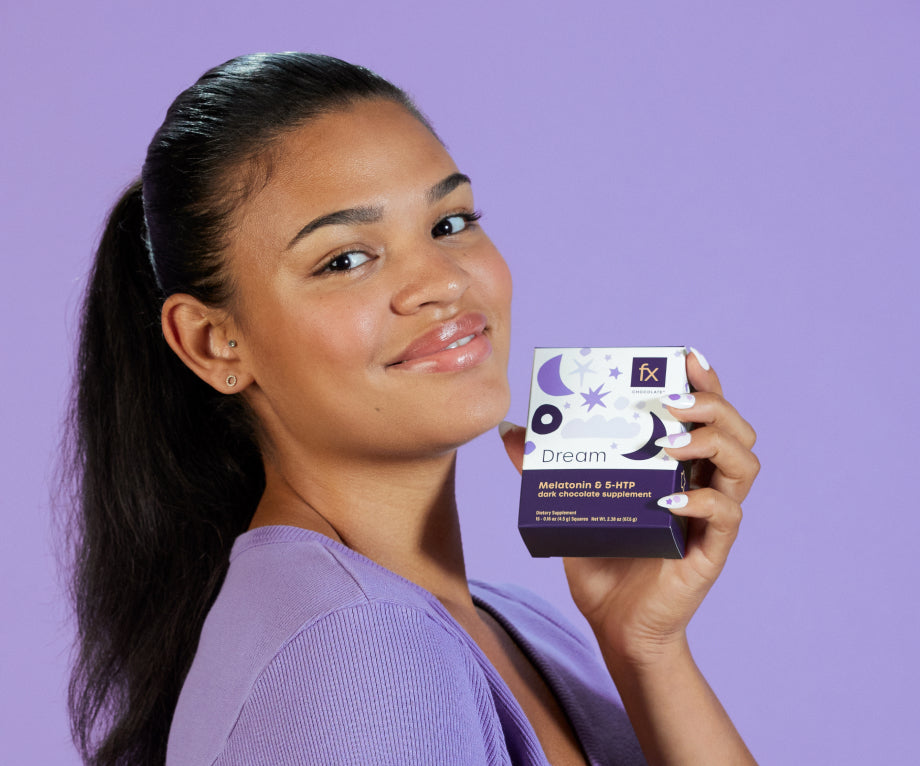 What are people saying about Fx?
Great Product
I did have problems falling asleep but with Dream.... I have been enjoying a good's night rest and wake up alert. Plus, the chocolate is delicious. What's not to love?
~ Kathryn L.
Chocolate that helps you drift to sleep!
Obsessed with this stuff! Have been eating it whenever I need to calm down after a long day and really just have a good sleep.
~ Connor P.
Sweet dreams
I usually avoid melatonin because I haven't always had good experiences. This chocolate, however, has just the right amount that you get that extra help to fall asleep and stay asleep without any weird side effects. Bonus ... it tastes amazing as a dessert before bed too, when we are often craving something anyway. It's like you can have your cake (supplement) and eat it too! Highly recommend.
Heather B.