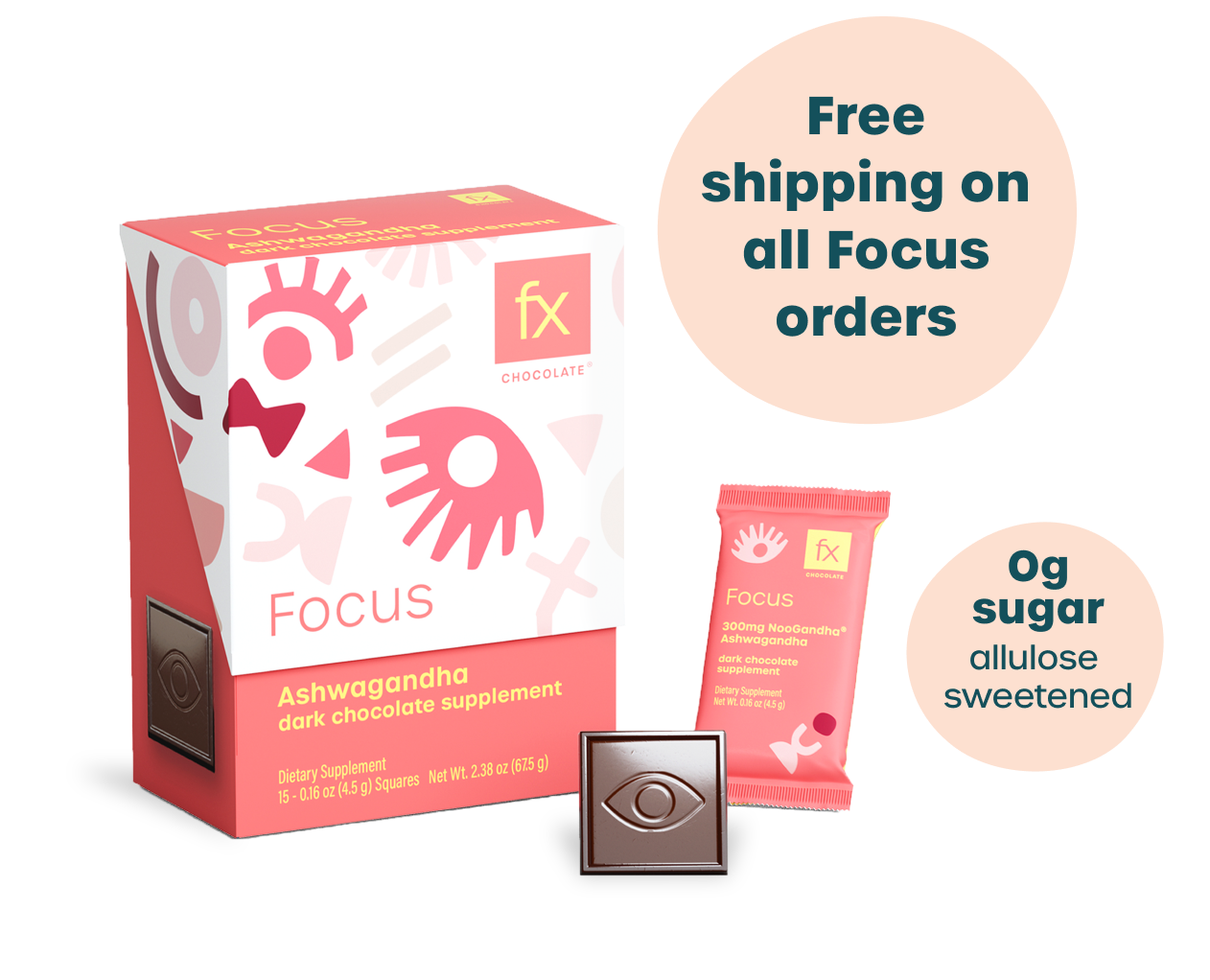 Stress making it hard to focus?
Stress can negatively impact your:
Immune system*
Ability to complete tasks*
Memory and cognitive function*
Mental and emotional outlook*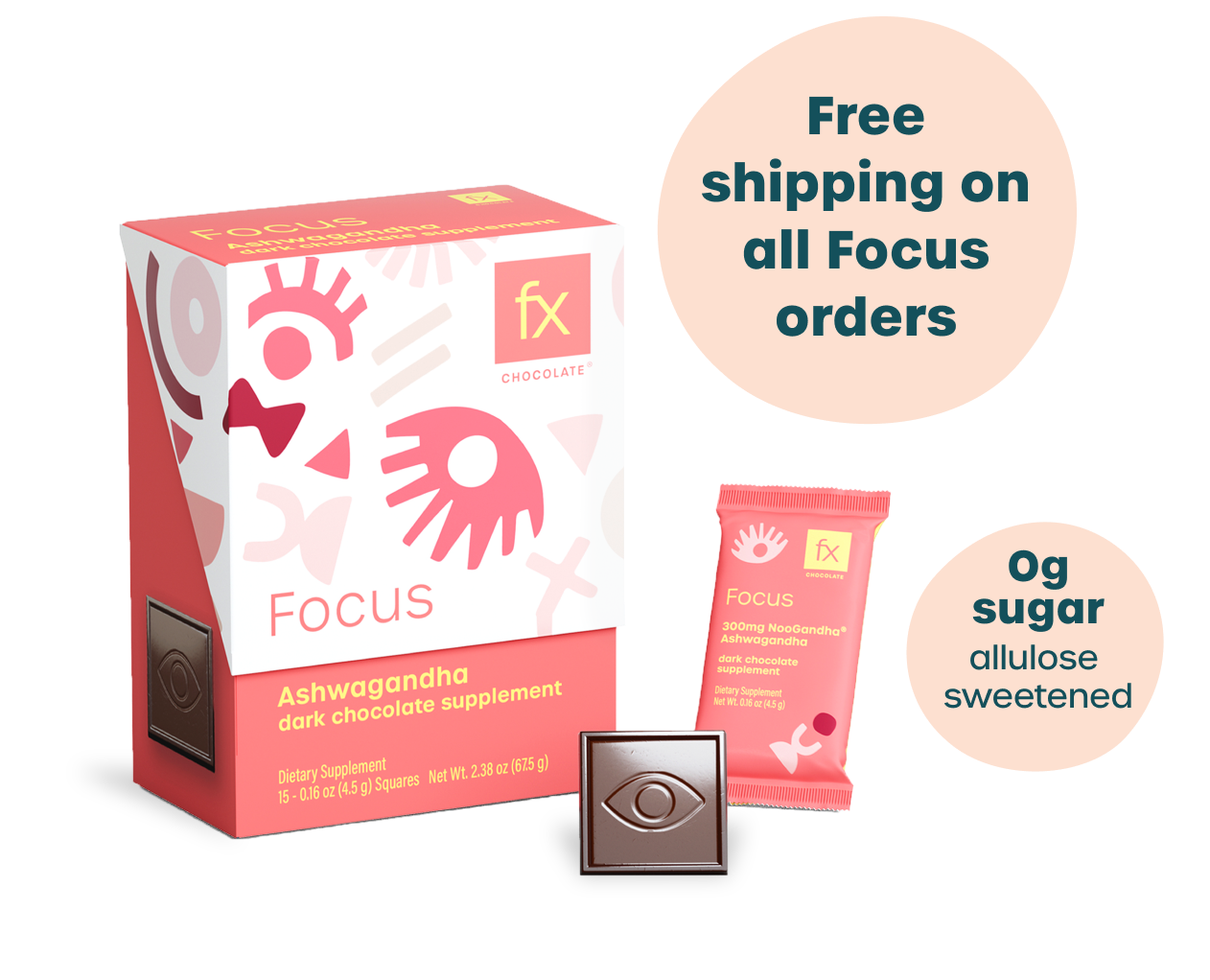 We have a delicious solution!
Don't let stress get in the way of your daily goals. Add Fx Focus to your snacking repertoire to help combat stress and move through the day with a sense of calm and sustained concentration.*
300mg Ashwagandha extract
0g of sugar
Vegan-friendly formula
Support a healthy stress response and blood sugar metabolism*
Promote mental focus and cognitive function*
Let's face it, the demands of life can be overwhelming. Focus contains NooGandha® – a next-gen, nootropic form of ashwagandha that promotes energy and mental focus to help you take on the challenges of the day head-on.*
What our customers say about Fx Chocolate
"My new go to treat that isn't a cheat. I am a super fan of FX Chocolate. I love the flavor of defend (the Reishi one) and the quality of delicious chocolate. As a healthcare professional working in a hospital, I love knowing that I'm making a smarter choice for myself with the added benefits like immune protection and zero sugar. I have tried them all and I am a believer!"
-Heather B
"I couldn't sleep at all! I tried the Dream chocolate. The first night I took the delicious chocolate piece I noticed about an hour afterwards I was feeling relaxed. The first time in two weeks! I actually fell asleep! I continued taking the chocolate wafers and towards the end of the week I had 6 hours of continuous deep sleep. Three weeks later I take one if I'm feeling unsettled or might not be able to sleep.I can honestly say I'm thankful for this product." -Emily L.
"I usually avoid melatonin because I haven't always had good experiences. This chocolate however has just the right amount that you get that extra help to fall asleep and stay asleep without any weird side effects. Bonus… it tastes amazing like a dessert before bed when I crave something anyway." -verified buyer
"Fx Dream is like you can have your cake (supplement) and eat it too—then have a great night of sleep. Highly recommend it." -verified buyer
"Very helpful and delicious! The chocolate is good quality and certainly does the job of helping me fall asleep soundly but without feeling woozy." -verified buyer