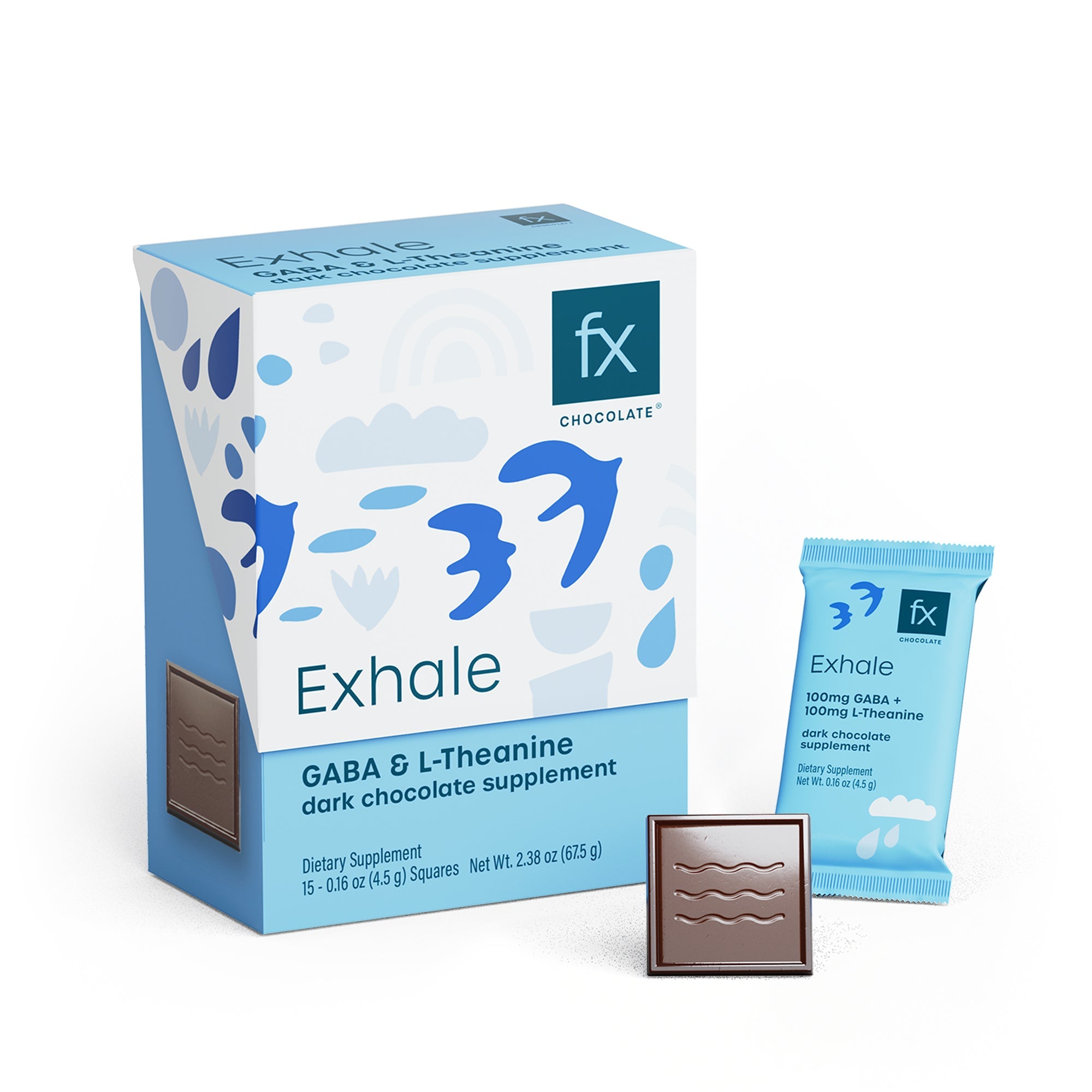 Take a deep bite and exhale — your ultimate "chill pill" comes in chocolate form. We dare you to find a stress-support supplement chocolate with cleaner, more bioavailable ingredients. Help manage your stress with Fx Exhale so you can move through the day with clearer thinking and a greater sense of inner peace.* 100 mg of GABA and 100 mg of L-theanine help you downshift into a calmer state of mind without drowsiness.*
What on earth is GABA and L-theanine?
GABA is a naturally occurring amino acid found in the brain that helps combat stress and occasional anxious feelings.* L-theanine is an amino acid found primarily in green tea that promotes calm and a healthy stress response.*
Exhale
Free Shipping
EXHALE SUPPORTS
Mental and emotional calm*
A healthy stress response*
A healthy response to occasional anxious feelings*
EXHALE IS
Keto friendly
Vegan
0g Sugar
Stack and Save :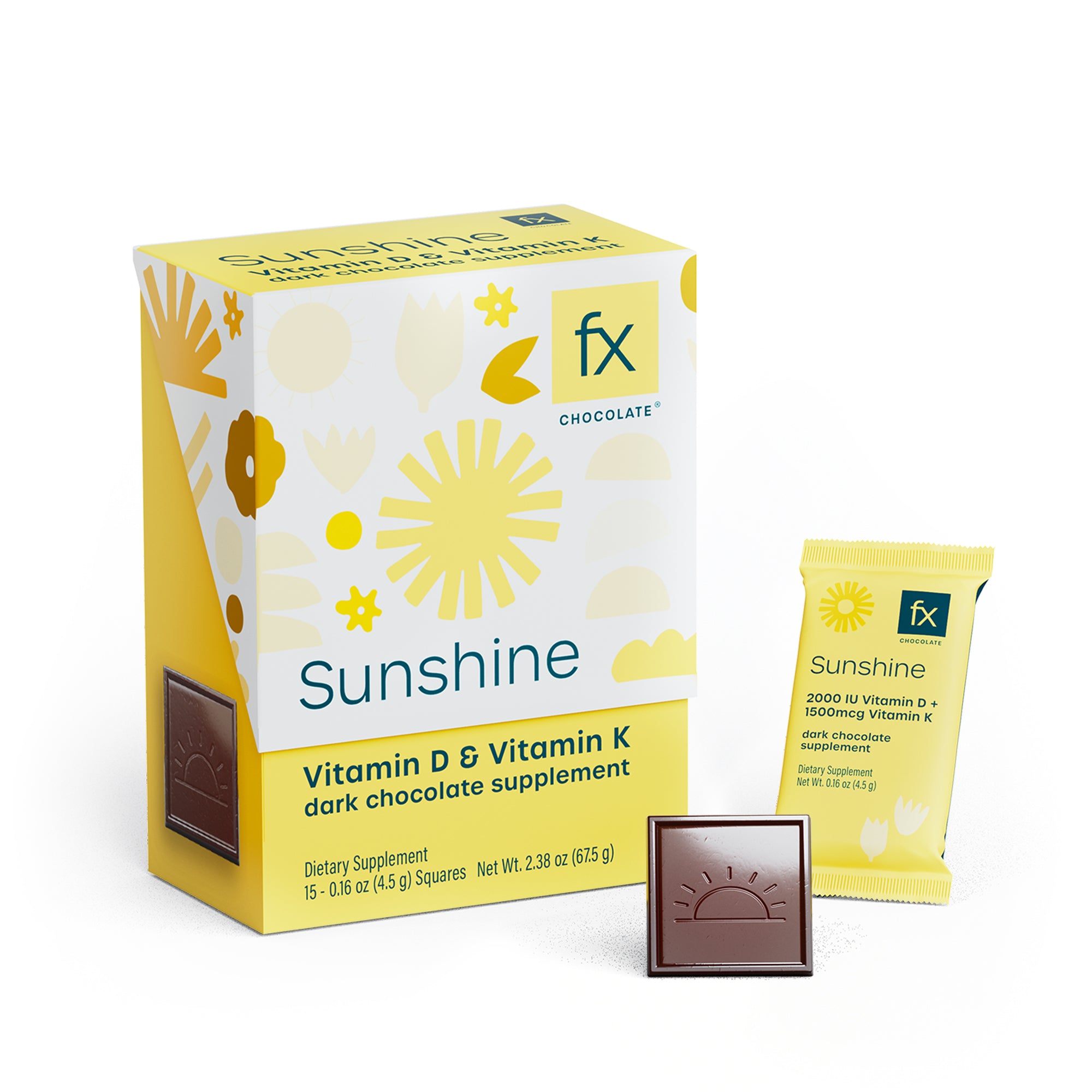 with a clinically relevant serving of vitamins D3 and K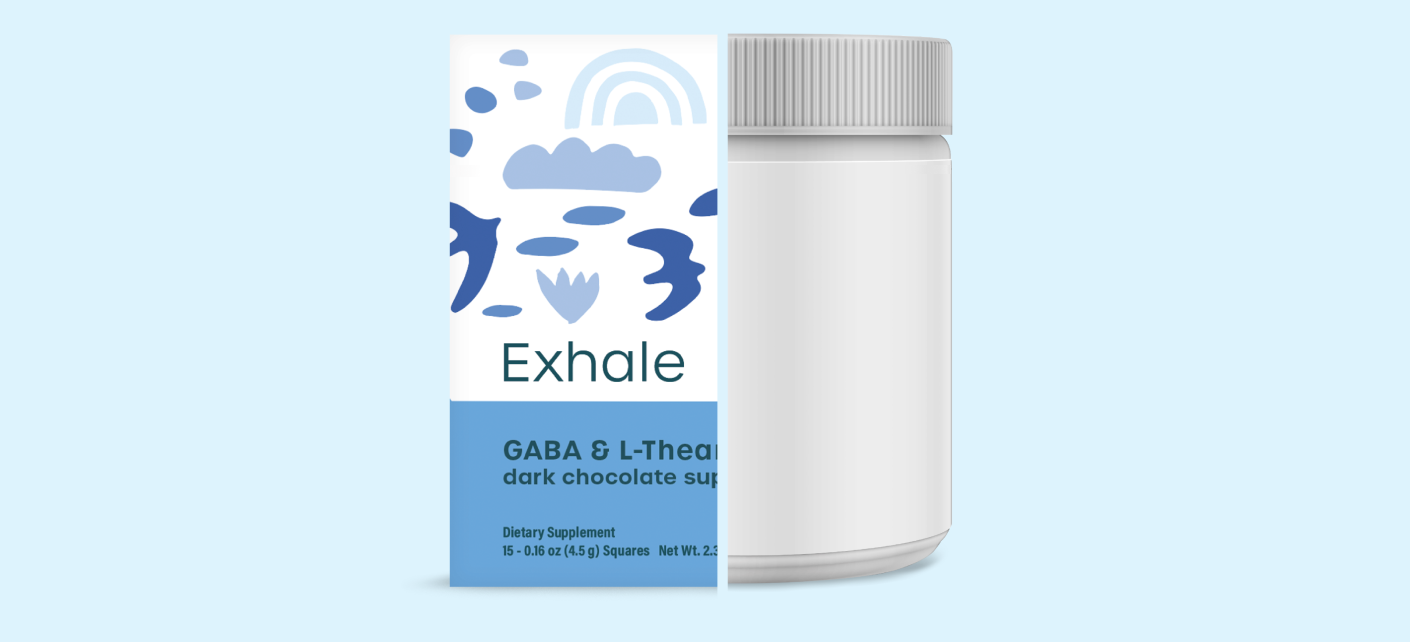 US
0g sugar
5 simple ingredients
Double the amount of L-Theanine (100g) vs. other brands**
No syrups
No palm oil
Vegan
THEM
3g added sugars
Up to 10 ingredients*
Insignificant amount of L-Theanine
Glucose Syrup
Palm oil
Contains gelatin
Buy a 30 day supply!
Find us at these great retailers: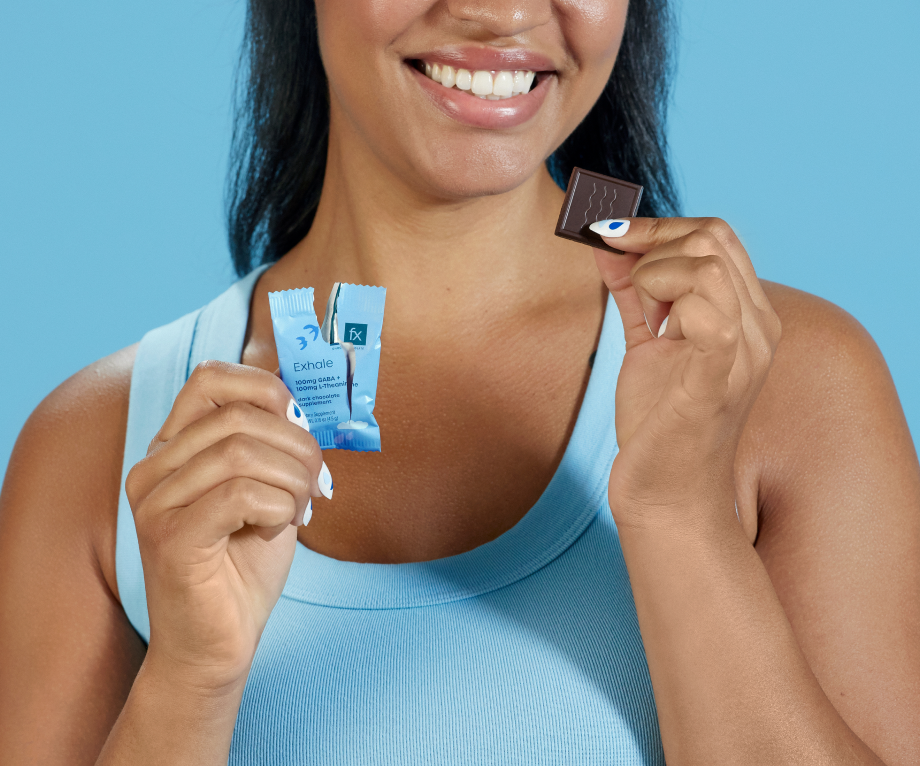 What are people saying about Fx?
Bliss in a bite!
I was so impressed with how quickly I felt a calming effect after eating just one square! Will be trying all the others! And bonus it's SUGAR FREE!
~ Dorene S.
Relaxation + a sweet treat
Loved being able to do something to calm my mind while also having a sweet treat in the afternoon. With all the craziness of the year, this was a nice way to cope! Love the flavor too!
~ Kelly O.
Helps me to relax
This is a great product I use in the moments I feel anxious.
~ Janiece G.