How to Have a Healthy Memorial Day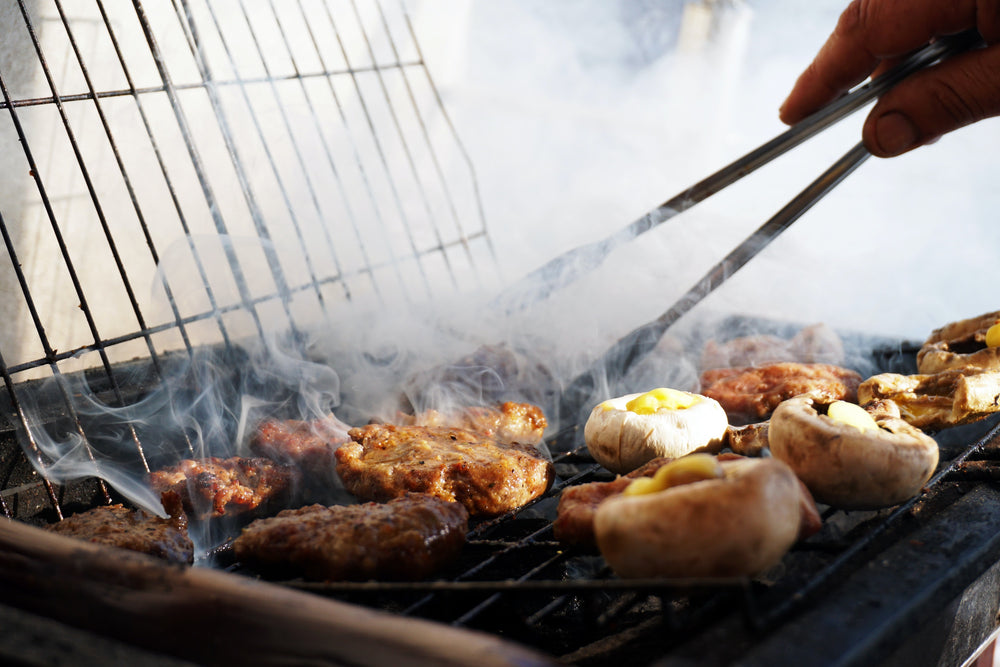 How to Have a Healthy Memorial Day
Memorial Day weekend is, for many of us, the first holiday weekend of the summer. There are plenty of traditional ways to honor the occasion by getting outside and spending time with family and friends. If you are trying to adopt healthier habits this year, holidays can present some tricky situations. We have compiled some tips for delicious dishes to bring to your Memorial Day cookout without sacrificing any of your healthy ideals!
Appetizers 
Fruit and cheese plate 
Any combination of fresh fruit and cheese cubes make for a simple and healthy contribution - bonus points if you use skewers to construct your own edible American flag for a festive touch! Serve with a low-fat whipped honey yogurt dip for extra flavor. 
Guacamole 
Not all fats are created equal: avocado is loaded with healthy fats and nutrients to fill you up quickly and provide a host of other healthful benefits. There are plenty of incredibly delicious guacamole recipes online - or maybe you have an old family favorite - that will make for the perfect healthy contribution to any barbecue or cookout. Serve alongside pita chips or vegetables for a lighter alternative to traditional tortilla chips. 
Hot Broccoli Dip
If you're looking for a warm appetizer that's sure to be a hit with an entire crowd, this gooey, cheesy, and decadent dip will more than satisfy your needs. Each delicious bite is loaded with flavor, but is surprisingly low in calories. 
Main Dishes
Black Bean Walnut Burgers with Saucy Sweet Onions
Perfect for making ahead and freezing, these hearty veggie burgers are made with whole ingredients and are perfect for an outdoor barbecue. The recipe is vegetarian, vegan, and can easily be made gluten-free to satisfy all dietary restrictions; they come together easily in a food processor and taste incredible, especially with the optional boozy sweet onions on the side! 
Grilled Chicken Kebabs
Nothing is better in the summer than grilled food on a skewer. These simple but impressive chicken kebabs are incredibly flavorful and easy to serve. Simply arrange marinated chicken and cut vegetables on a skewer, then toss on the grill! 
Desserts
Sorbet
Sorbet is a simple and low-calorie alternative to ice cream or frozen yogurt; simply puree four cups of the fruit of your choice together with one cup of water and 2-4 tablespoons of confectioners' or superfine sugar. The lower sugar levels and abundance of fruit make this dish a healthier dessert alternative that still feels special.
Healthy Lemon Squares
Lemon squares exemplify the incredible flavors that summer brings; unfortunately, classic lemon square recipes tend to contain more calories and saturated fat than we need. This healthier spin on a classic recipe shaves off almost 200 calories and more than 5 grams of saturated fat per lemon square. You can use lime juice in place of lemon juice for an interesting variation! 
Single Serve Chocolate Squares
Depending on where you are and how hot it is, you'll want to make sure you open and snack on FX Chocolate for the perfect single serve bite without overdoing it, plus the added benefits of nutrient-boosting supplements after a long day outdoors. Try our sampler pack and share with all your friends and family!
Paleo Red, White, and Blue Cocktails
These sweet drinks are perfect for Memorial Day weekend or any other time in the summer; they are made up of boozy, fruity layers that are visually appealing and taste amazing. They come together easily and are made without dairy or refined sugar, making them easy to apply to almost any eating plan. 
Enjoy Your Holiday Weekend! 
With Memorial Day right around the corner, it's the perfect time to plan your healthy get-together contribution. Use any of our suggestions for a delicious dish that tastes incredible and nourishes your body!